About Lil'E St Barth
Our company
Welcome on board!
Lil' E St Barth, sailing school of St Barth, will introduce you to the pleasures of the sail.
You will navigate on board with the spinnaker.
Our point of departure is situated at Gustavia to Saint Barthelemy.
This little island, of the French West Indies, is worth the detour with the glance of Lil' E.
Our team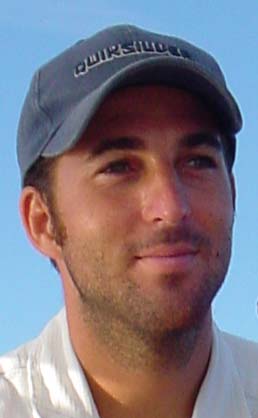 Mowgli is the owner and the skipper of Lil' E.
He was born at Grenoble (France), during the construction of parent's sailboat, a  12 meters of Sir Joubert. They left their country for Africa, Brazil and Caribbean.
After some nautical miles, Mowgli cast anchor to St Barth.
Now, he became instructor of sail and captain 200 STCW.
He will share with you his passion of the sea, his knowledge of the ocean and St Barth with Lil'E.
Lil'E is an old classic sailboat. She was built in 1989 in La Rochelle.
Her shape is like those old J-Classes (first boats of the America's Cup) but smaller of course.
After a complete restoration, she met again with the Ocean.
Try it, you adopt it!!
Informations
You have a question? Feel free to contact us:
By email : contact@lilestbarth.com
By local phone : 06 90 71 85 04
By international phone :+ 590 690 71 85 04
By local fax : 05 90 29 87 11
By international fax: + 590 590 29 87 11
By mail: Lil'E – Tanguy Fox – Carrefour Colombier et Corossol – Colombier – 97133 Saint Barthelemy
By Skype : lilesbh
By MSN : lilesbh@hotmail.com
On facebook : lilestbarth